The best part of giving someone a present is seeing his or her joyful reaction upon opening your gift. From tech toys and monster trucks to unicorn- and galaxy-themed gifts and more, 18 parents share about the Christmas presents they can't wait for their children to tear open. 
The gift that's out of this world
"My three-year-old is obsessed with space, so I got someone to make her a beautiful, twirly, flutter-sleeved dress out of space fabric. It's gorgeous. She is going to be beside herself with excitement."
The gift that keeps on giving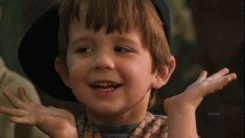 We had Christmas yesterday because I'm a caregiver and my husband works in IT security, and we both wind up having to cover holidays. So, we celebrate when we can. Our son is three, so he doesn't know the difference just yet.
Anyway, I was so excited for him to open the gymnastics equipment we bought him. He got a tumbling mat, a horizontal bar (I don't know what it's called. The thing gymnasts do flips and whatnot on.) a balance beam, a mini trampoline, and a ton of hurdles. He really loved them! He actually wound up running himself ragged on them.
But by far, the hit of the whole night was the "baby box". My husband got me a jewellery set and it came in a box that lights up when it's opened. I pulled the jewellery out and showed my son the box. He loved it. He slept with it.
The first thing he asked this morning was if I would find his baby box for him. It had gotten stuck between the wall and the bed. He carries it around and puts coins in it."
Santa's extra-special present
"My daughter has extensive special needs stemming from a brain tumour as an infant. She is now eight, and it is the first year she really understands about Santa. We prepped her for days before she went to see Santa, and she thought of her own choice of gift – a baby stroller. I shopped around to find a doll stroller made for a larger child (most are made for toddlers). She asked Santa as we practised, and still remembers and comments on it. When she sees it, it will be magic for her and me." ­– bwatching
Sweet dreams!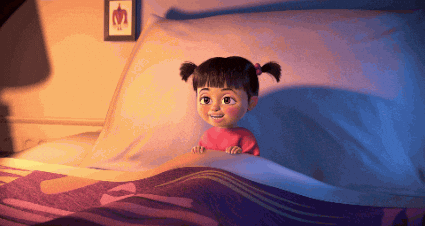 "Got my three-year-old son a full sized bed – it is a nice upgrade from his current one (it was a crib that turned into a bed). He's going to sleep in my bed on Christmas Eve so I can put it together. He's been asking for a new bed for months and I'm happy to finally afford it!"
Pulling a Han Solo
"My son wanted the Han Solo Nerf Blaster. It is bright orange and white, so I hand painted it to look like Han's blaster. He is going to love it!"
Monster trucks and fossil digging kits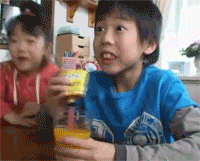 "Santa got my son a remote-controlled monster truck, so that's what he's getting. He's been begging for one for months.
My daughter only asked Santa for a simple plush kitty so he got her that. I'm more excited to see her open the fossil digging kit we got her. She fell in love with fossils and dinosaurs since our trip to the museum."
Wrestling with the best gift
"I'm a big professional wrestling fan. This year my six-year-old asked for wrestling figures. He even asked for several by name.
So he is getting a wrestling ring, about a dozen wrestlers, some title belts for them, and accessories (like tables, ladders, and steel chairs). I'm really excited for him to open them because I hope that it is a hobby that we can both share one day." – blackdragon8577
Tickets to the most magical place ever!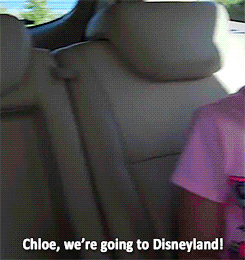 "My daughter is seven and this is the first year I have any disposable income worth speaking of. Up till now, I've had to keep all my savings aside for divorce and remortgaging reasons. I got my little girl tickets to Disneyland. They're wrapped in a box and she thinks it's a doll. I can't wait for her to open it. – Mysevenyearitch
Trained to go nuts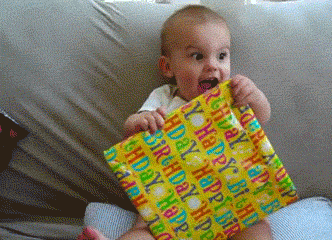 "My three-year-old loves Thomas and Friends, he knows all the trains and even what they all do and what kind they are (diesel, steam, electric, etc.). What he really wants is the Fat Controller and Bertie the Bus, but no one makes these anymore for some unimaginable reason. However we did get him a huge super station toy that all the different trains can go on, and I think he is going to go nuts!" – FeeBeeFeeBee
The true embodiment of Christmas
"Starting a couple of weeks ago, my daughter started saying every morning, 'Let's donate toys to kids'. We have now picked out lots of toys for kids and donated them. I'm far more excited for those gifts to be opened than my children's. I am also extremely proud that my daughter understands these concepts and that she is far more excited about the giving component of Christmas than receiving (my son is not old enough yet)."
Funny arrangements are in order
"I got my 18-month-old a Mr Potato Head because she loves taking things apart. I can't wait to create funny faces with her!"
The gift of joy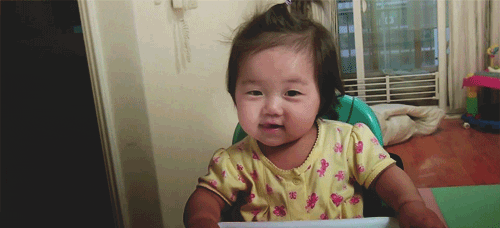 "I'm really excited for my kids to open things because this year was a better year financially for us, and I was able to do a lot better for them than years prior.
But the present that I am most excited for is a present my five-year-old got for me. It's something she had to have found around the house, in a huge box she found herself, and she even wrapped it herself too. She won't tell anyone what it is, and it could be literally anything. A rock? A McDonald's toy? A sock that came from under the dryer?
I can't wait to find out what she deemed worthy of being my Christmas present. She's so excited about it, so, ditto."
For the budding photographer
"My five-year-old loves taking pictures. She takes our phones and goes around the house taking random photos of herself and us, and of course, loves Snapchat filters too. So we are getting her a Kiddie zoom duo kids camera that you can add special effects to the photos. She's going to love it, I can't wait for her to open it on Christmas morning!"
Santa's secret Xbox
"My kids have been asking for an Xbox for every Christmas/birthday for a couple years now. However, we've been bombarded with medical expenses so a console has been out of our budget range for gift giving during this time. The kids finally seem to have accepted this and given up on the dream. However…
A secret Santa of sorts gifted us with a very generous amount of money to buy the kids Christmas gifts with this year. They're getting the Xbox (and some games I know they'll love) and I know there's no way they're expecting it, can't wait to see their faces when they open it!"
 Fuelling her passion for beverages
"A Sodastream for my 11-year-old who fancies herself a drink inventor. I got tons of different flavours to go with. She doesn't know she wants it but she's going to use the hell out of it!" 
Feeding her unicorn frenzy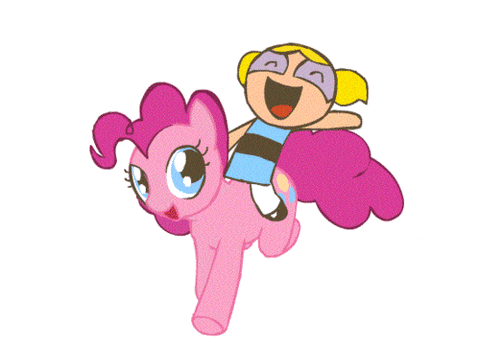 "My three-year-old daughter is obsessed with unicorns right now. I bought her this hideous gold unicorn lamp for her nightstand since she loves reading before bed. She's going to go nuts.
I'm also excited to see her face when she sees gifts other people bought her. My aunt bought her a huge stuffed unicorn that filled up a grocery cart. We gave my parents' gifts to her yesterday. She wanted a toy vacuum so bad. My mom found her a pink one that makes noise. Her whole face lit up and she yelled, "I told you I wanted this!!!" Then she played with it for hours at their house last night. She's frantically cleaning her room right now so she can vacuum it."
Technically creative presents
"I got my kids new tablets with cute cases. They'll be surprised. I also got them large boxes. They love crafting things out of boxes. They will spend hours turning boxes into things. They also like sitting in them. Playing with the scraps. Kids are basically cats with thumbs and less fur."
Recreating a concert experience

"My daughter and her best friend are getting tickets to a concert that they tried to go see last year, but it got rained out. It's probably the only thing she has no idea she's getting because when they're older, it's harder to surprise them! My younger daughter is almost eight so everything she opens will be exciting."
RELATED: 7 Ways To Help An Introverted Child Manage Social Events
RELATED: There Is Now A Christmas Version Of 'Baby Shark